Description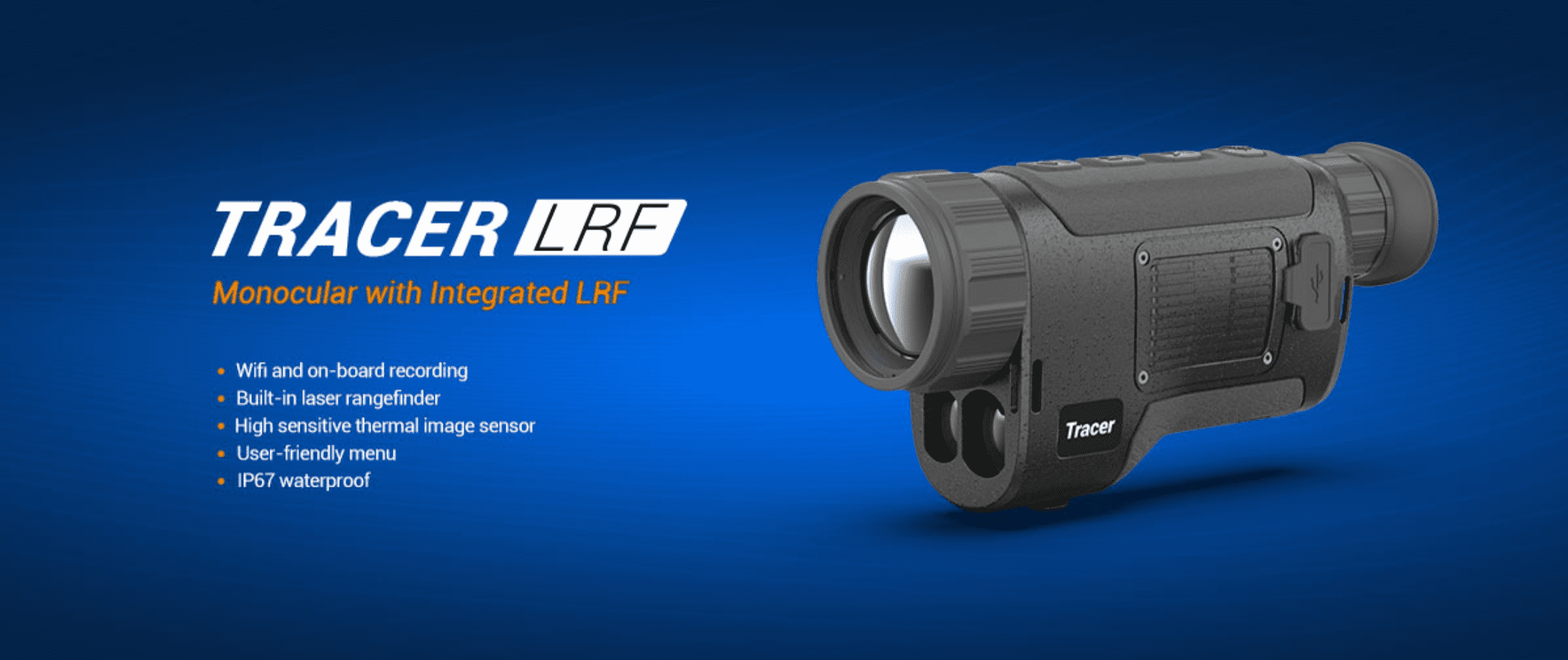 Detection range
A powerful F25 /1.0 or F35/1.1 objective lens combined with a highly-sensitive
thermal imaging sensor provides exceptional detection capabilities.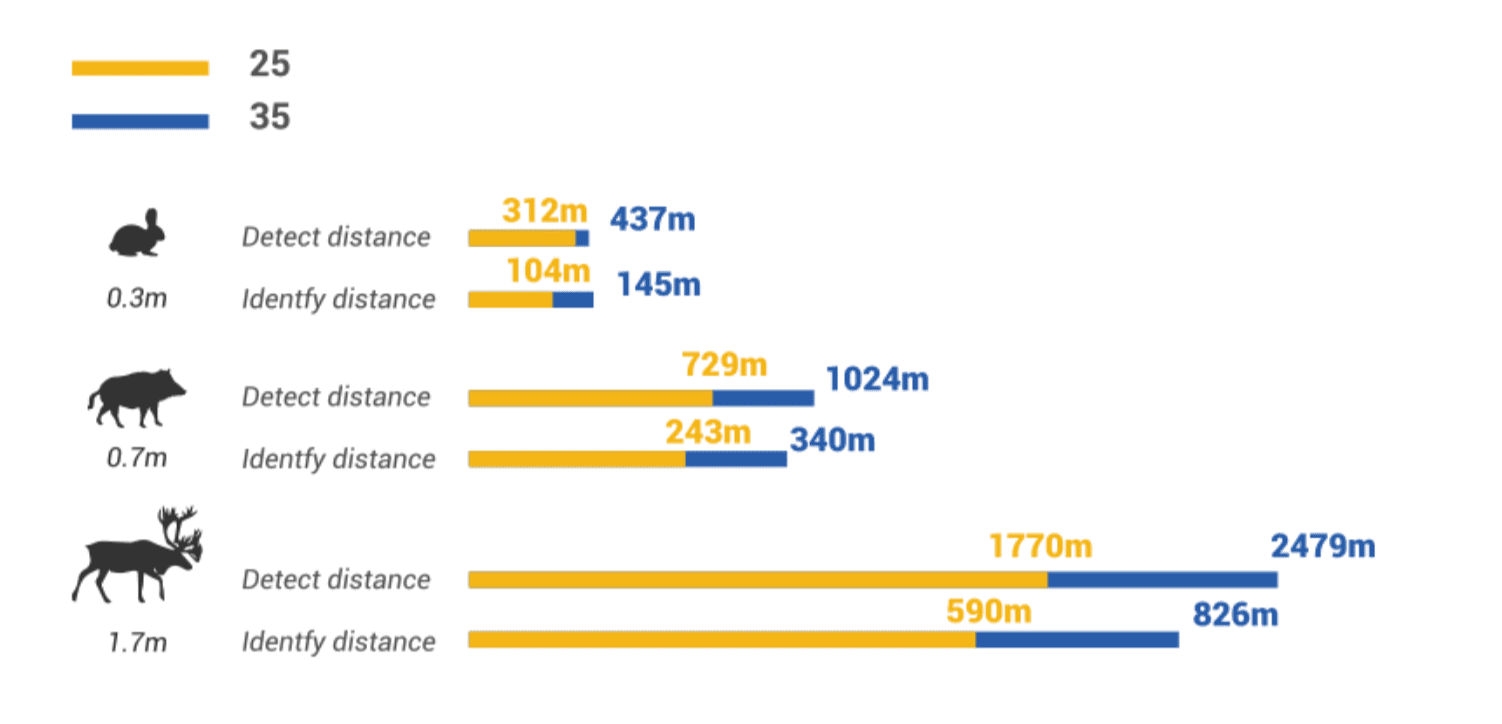 Built-in Laser rangefinder
Tracer is capable of accurately measuring distance to objects up to 1000 meters
away. The Integrated, precise laser rangefinder provides three modes -single time
measurement mode, scanning mode and high-humidity mode.
Wavelength: 905 nm
Max. measuring range: 1000 m
Measurement accuracy :± 1m
( Safety class for laser equipment according to IEC 60825-1:2014: 1)